12/05/2021
A man in Pennsylvania has reported that his niece, Harper, was taken to the ICU recently due to having a stroke and hemorrhaging in her brain, 7 days after receiving a Pfizer COVID-19 shot.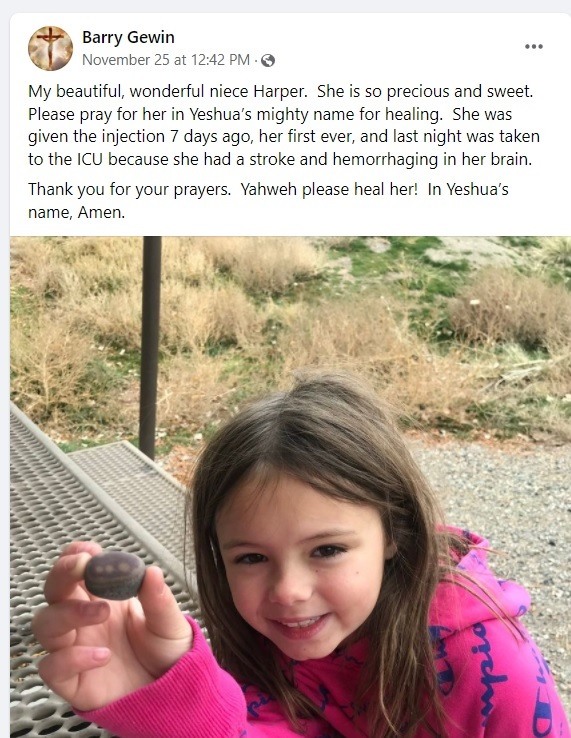 The uncle, Barry Gewin, does not refer to the shot she received as a "vaccine," but a "lethal injection" that is "pure evil," suggesting that he might have a different opinion about the Pfizer shots for children than maybe his brother does, the father of Harper.

At one point he posted an update along with a short video stating that Harper was beginning to walk again.

But in a subsequent comment, he appeared to be reporting that she had lapsed again and was not "eating, drinking, sitting up, or walking," according to his brother.

He does not state the age of his niece, that I could see, but other comments seemed to mention that she is 7-years-old.
Reated Articles:
WARNING: TIMELINE SHOWS THREAT OF INCOMING SMALLPOX FALSE FLAG
Doctor Shares Shocking PATIENT'S IMMUNE SYSTEM Analyzes AFTER Taking Covid Vaccine