Dobri Dimitrov Dobrev was born on July 20, 1914 in the village of Bailovo. His father died in World War I and his mother raised the children. He married in 1940, when Bulgaria was participating in the Second World. A shell fell near him during one of the bombings in Sofia, depriving him of nearly all his hearing. He had four children with his wife, two of whom he outlived.
Over the years, the elder became more and more detached from the material aspects of life, devoting himself entirely to the spiritual life. Around the year 2000, he donated all of his belongings to the Orthodox Church and began living in a small and modest addition to the Sts.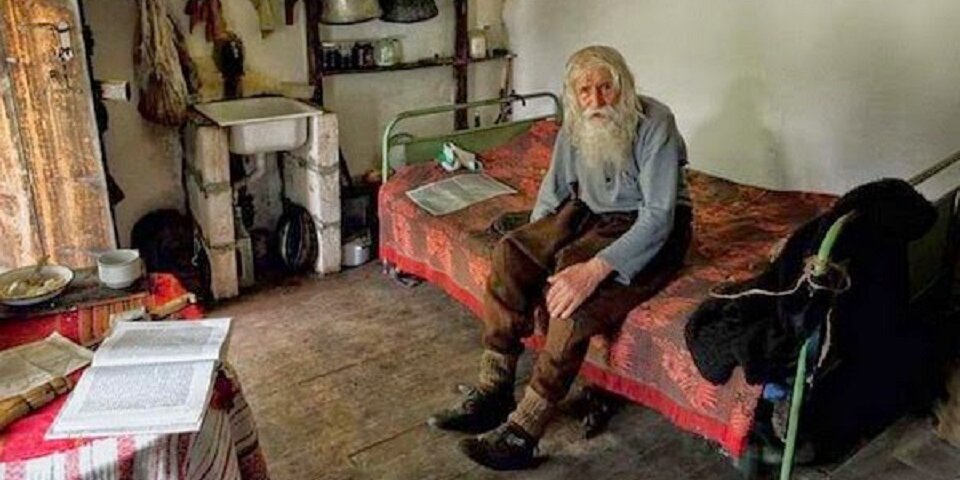 He lived in a small flat with barelly enough to sleep and eat and didn't use any money given to him to buy himself anything, he donated everything to the church, he also didn't watch Tv as he said it was a product of the devil who's main purpose is to lie and deceive people.
You can see bellow one the rare interview with Dobri Dimitrov Dobrev:
Cyril and Methodius Church in his native village. It is also about that time that he began to collect money towards the restoration of churches and monasteries throughout Bulgaria.
Dobri passed away on February 13rd 2018, at the age of 103.
He is now were he belongs, with God and his angels.
His spirit of utter selflessness and sacrifice earned him the popular title "The Saint of Bailovo."
He was an angel and the way he lived is life sets an exemple  for all of us in a world ruled by materialism and selfishness.
You can watch the new documentary made in is honnor, and here's the teaser: