An 11-count indictment has been handed down from a grand jury investigating possible Russian bribery involving former Secretary of State Hillary Clinton's Uranium One deal negotiated when she was part of the Obama administration, a report says.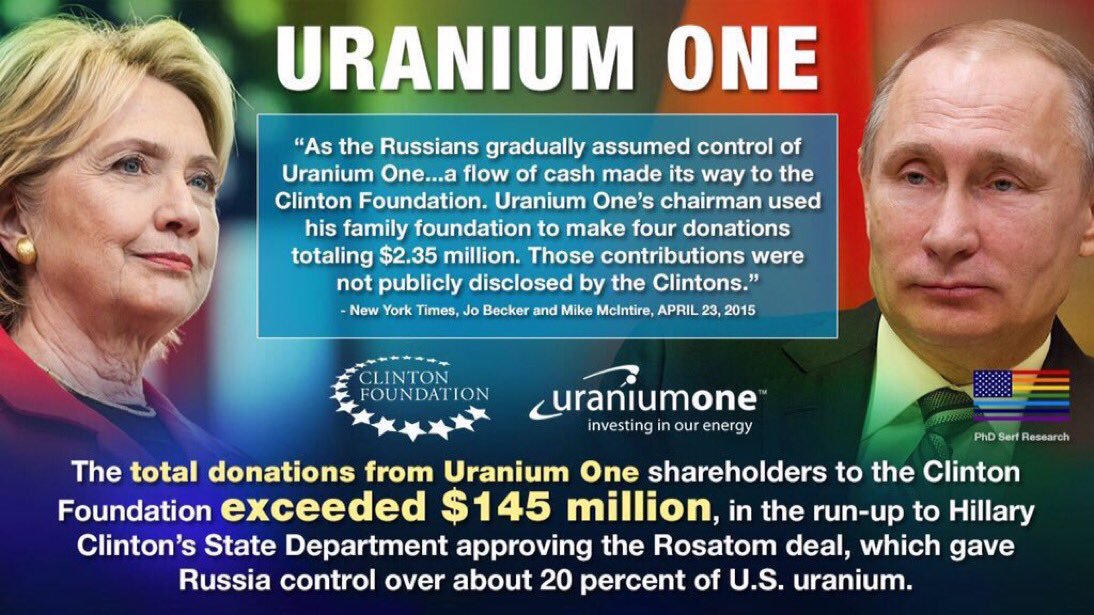 Breibart Report: The indictment was levied against Maryland resident Mark Lambert, a former co-president of a nuclear transportation company involved in Hillary Clinton's deal to sell U.S. uranium interests to a Russian company. A Department of Justice statement says that the 54-year-old Lambert was charged with "one count of conspiracy to violate the Foreign Corrupt Practices Act (FCPA) and to commit wire fraud, seven counts of violating the FCPA, two counts of wire fraud and one count of international promotion money laundering."
Pictured Aboved: Mark Lambert
The statement added:
The charges stem from an alleged scheme to bribe Vadim Mikerin, a Russian official at JSC Techsnabexport (TENEX), a subsidiary of Russia's State Atomic Energy Corporation and the sole supplier and exporter of Russian Federation uranium and uranium enrichment services to nuclear power companies worldwide, in order to secure contracts with TENEX.
The charges come on the heels of an eight-year investigation into the sale of Uranium One to the Russian company. The sale was completed in 2013.
Peter Schweizer, Government Accountability Institute president and Breitbart News senior editor-at-large, broke the Uranium One scandal in his book Clinton Cash: The Untold Story of How and Why Foreign Governments and Businesses Helped Make Bill and Hillary Rich.
The Uranium One scandal centers on the partial sale of the Canadian firm Uranium One to Russia's atomic energy giant Rosatom. The Obama administration was required to approve the sale because it transferred 20 percent of U.S. uranium stocks to Russia. As it happens, Hillary Clinton was on the federal board that approved the deal in 2010.
In his Clinton Cash bestseller, Schweizer reported that nine foreign investors in the deal gave $145 million to Hillary and Bill Clinton's personal charity, the Clinton Foundation. Also around that time, Bill Clinton was paid $500,000 for a speech in Moscow, raising serious questions about backdoor "pay-to-play" payoffs.
In December, U.S. Attorney General Jeff Sessions ordered the DOJ to re-examine the evidence in the Uranium One investigation, fulfilling a promise one of his subordinates made to Congress to take another look at the case.
It is unclear if this re-examination resulted in the indictment, but it is clear that the case had become dormant during the last few years.
Even the New York Post suggested that Sessions should re-open the investigation into the scandal, saying in a November editorial, "If crimes were committed to further Russia's nuclear goals here, Americans need to know."