Saturday 11/26/2019, The 11th Act of Yellow vests protests as been a success as the citizens of France have been keeping their protests against Macron's Globalist Governement.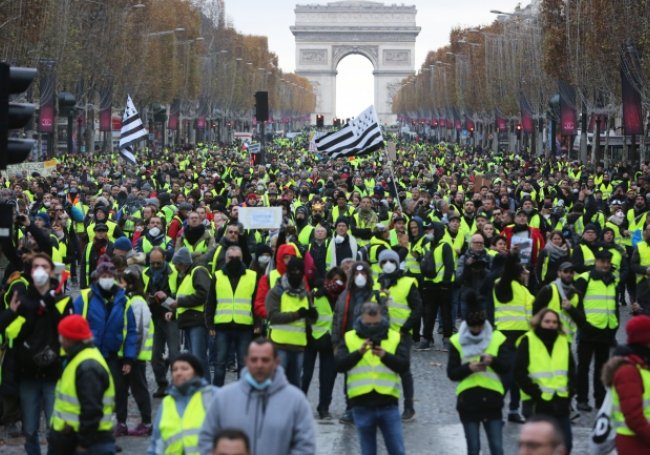 This 11th week has seen, like the previous weeks, a very violent and pitiless  riot police, shooting tear gas and hurting many peaceful protestanst in the face with flash-ball guns.
Impressionnant à Toulouse on ne voit pas jusqu'où continue la manifestation des Gilets Jaunes tellement elle est énorme ! #ActeXI pic.twitter.com/nxqmpG89WB

— En Cause (@EnCausee) January 26, 2019
We have stopped counting the number of people who have lost one of their eyes because of flash-ball gun being used against them.
This 11th act of the yellow vests protest as been getting alot of backlash from the French people as one of the major figure of the yellow vest movement. Jerome Rodrigues, who was  peacefuly filming the protests with his camera when he was shot purposefully in the face by a flash-ball gun KO'ing him and badly injuring his eye.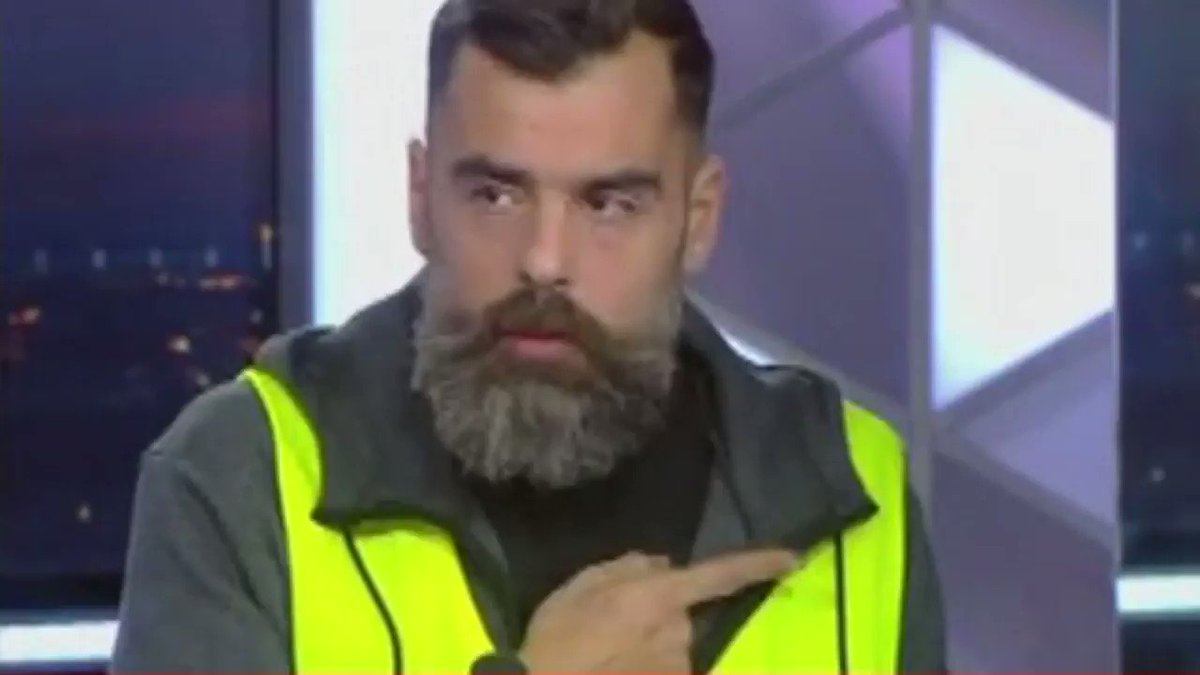 Pictured above: Jerome Rodrigues
Here's the video that was filmed by Jerome Rodrigues, we can clearly see that the riot policemen were not  in a situation of danger, they were not been attacked by the protestors, they fired a flash-ball shot without any reasons.
There's no excuses for these kind of facist actions. These policemen are nothing more than gansters who coudn't care less about the safety of the people, the only thing they want is their paycheck and obey the orders given to them by the globalist puppet Macron and is corrupt goverment that is destroying France.
🔴 #JeromeRodrigues filmait en direct pour dénoncer les violences policières.
Voici le moment exact où il a perdu son oeil, tout à l'heure. Il n'avait aucun comportement dangereux. Sidérant !
#ActeXI pic.twitter.com/QLc32oFMAj

— Vivien Hoch (@vivien_hoch) January 26, 2019
Here is the result of the violent assault on Jerome Rodrigues, he totally lost the use of his right eye.
#Paris Un homme est touché au visage suite à un tir de grenade de desencerclement. Il s'agirait de Jérôme Rodrigues un des leaders du mouvement Gilet Jaune.#GiletsJaunes #ActeXI #Acte11 #26Janvier #26Janvier2019 pic.twitter.com/v18maWcU5W

— Stéphanie Roy (@Steph_Roy_) January 26, 2019
Ce visage #jeromerodrigues est celui d'un gilet jaune, manifestant pacifiste, qui risque de perdre un oeil suite à un acte de répression des forces de l'ordre. Bouleversant. Et révoltant. pic.twitter.com/wlg5w0bAWP

— Clémentine Autain (@Clem_Autain) January 26, 2019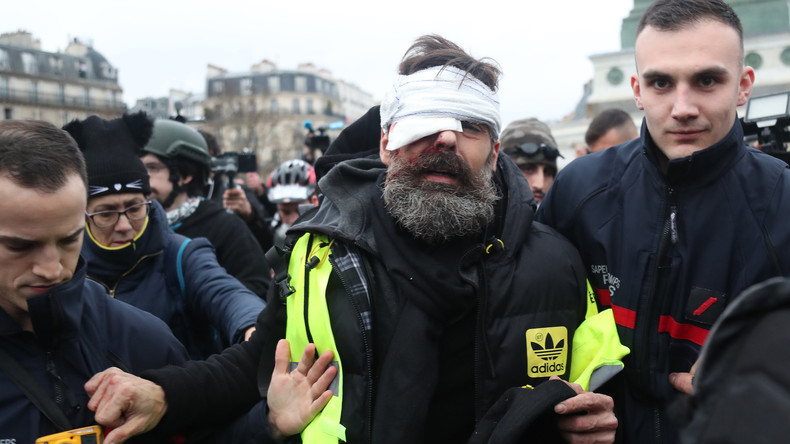 We have also learned that later that day, off duty soldiers who were exiting a restaurant were shot at with flash-ball guns by riot-policemen and ended up being severely injured.
⚡️MONTPELLIER – CHOC 💥 / Ce soir, et après l'#ActeXI des #GiletsJaunes, 4 militaires en permission qui sortaient d'un restaurant pour aller en discothèque ont été visé par 3 tirs de #FlashBall, l'un d'entre eux a été grièvement touché à la tête pic.twitter.com/XNQu2WwHVW

— Pure. (@PureTele) January 26, 2019
Let's  hope the French millitary will take actions to help the French people overthrow their evil goverment and rise against the sickening riot police violence.
As you can see the situation in France is getting pretty close to a civil war, and if it as to happen, it will happen.
The French people are more motivated than ever to  put an end globalist President Macron " reign of terror" and throw away the rest of his corrupt government.
Here's some other videos of the saturday 11/26/2019 Yellow vests protests:
Flashball dans la tête d'un manifestant à bout portant. Il est temps que ce gouvernement démissionne et que les français retournent aux urnes législatives #ActeXI https://t.co/B4MaaEDqU8

— Rasheed (@servale45) January 26, 2019
Imaginez les hurlements au nazisme si ces images nous arrivaient de Budapest ou de Rome……#acteXI

— FrancaisFaché (@francaisfache) January 26, 2019
#Paris Nouvelle mobilisation des gilets jaunes. Le cortège part de Nation et fera une marche de plusieurs kilomètres.#GiletsJaunes #ActeXI #Acte11 #26Janvier #26Janvier2019 pic.twitter.com/wjAJKvcBqx

— Stéphanie Roy (@Steph_Roy_) January 26, 2019
La mobilisation ne faiblit pas à Toulouse pour l'#ActeXI près de 10 000 manifestants ! pic.twitter.com/1EJ5KAtHlD

— En Cause (@EnCausee) January 26, 2019